DISCOVER HOW TO BUILD THE RETAIL STORE
YOU'VE ALWAYS DREAMED OF
"You don't want to make people feel bad"
WHAT YOU'LL DISCOVER IN THIS INTERVIEW
Yes, it's a big honour for me to reach the 100th episode of the Bringing Business to Retail podcast. Plus there are also the 'TV episodes' that get streamed, so I can say I have about 200 episodes recorded in last couple of years.
This episode marks a turning point in how the podcast is produced, with the introduction of Patreon, a platform that will allow you to have the opportunity to now only become a patron of the show, but also to have your business questions answered AND appear on the show (limited spots available).
This is my 100th podcast episode, and it's special for me. In this week's episode, I am interviewed by ….wait for it… my 8-year-old daughter, Lana.
Discover the questions that an 8 year old thinks are the most important, plus I ask HER a few questions on business.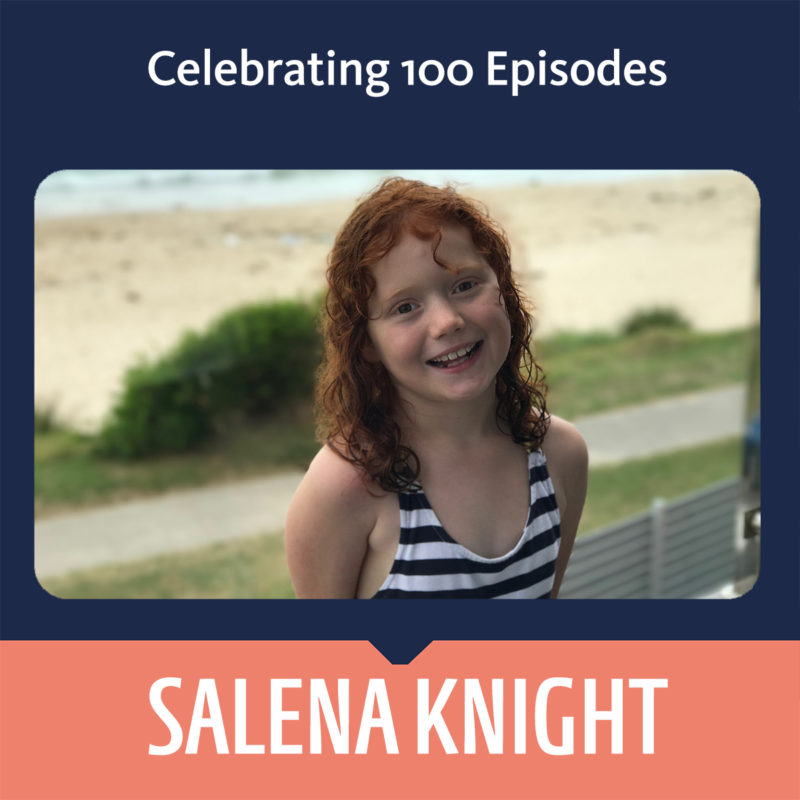 Bio
Hey there! I'm Salena Knight….
I serve people who struggle with overwhelm in their retail
business. I help them to:
• have more confidence, whilst sprinkling in a little fun.
• get more done whilst making it feel like they've actually
achieved something.
• resolve the chaos while making it feel like they're having
tea and biscuits with a friend.
My passion is to help YOU have a profitable retail business –
effortlessly.
Business isn't all about stress and hard work – you can achieve
success AND enjoy the journey.
The secret is to create the foundation of your retail business.