DISCOVER HOW TO BUILD THE RETAIL STORE
YOU'VE ALWAYS DREAMED OF
"How do we keep that momentum going?"
WHAT YOU'LL DISCOVER IN THIS INTERVIEW
After the holiday rush as retailers the biggest question is how do we keep that momentum going? How can you keep customers buying and get rid of seasonal stock just sitting on your shelves?
Well today, I've got a special guide just for you. To help guide you in using promotions to make the most from your sales post holiday.
First, it's important not to forget that people often have their sights on a particular things and if they didn't get it, they might be inclined to buy it. Use this to do a retargeted ad with a promotion.
Next, gift cards, everyone is always in a hurry to redeem those after the holidays. You can use that to your advantage while optimizing the new year by promoting products to help people with new year's resolutions.
Lastly, school breaks. Kids around the world are often on break from school during and after the holidays. In fact,  Australian children are on holidays for 6 weeks! So if you have anything that can help ease a parent's soul during this time, promote it!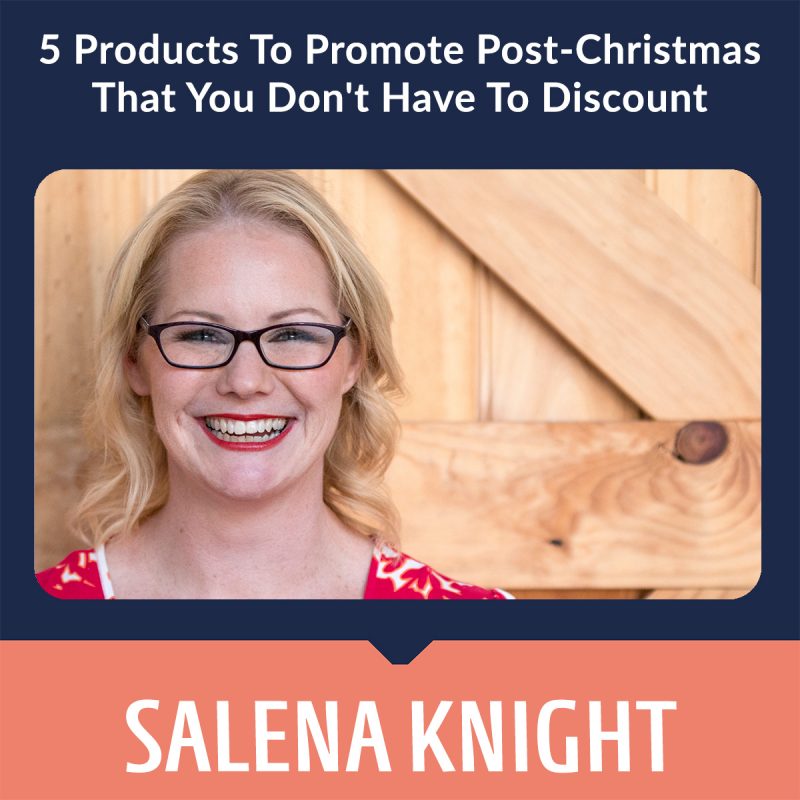 Bio
Hey there! I'm Salena Knight….
I serve people who struggle with overwhelm in their retail
business. I help them to:
• have more confidence, whilst sprinkling in a little fun.
• get more done whilst making it feel like they've actually
achieved something.
• resolve the chaos while making it feel like they're having
tea and biscuits with a friend.
My passion is to help YOU have a profitable retail business –
effortlessly.
Business isn't all about stress and hard work – you can achieve
success AND enjoy the journey.
The secret is to create the foundation of your retail business.