DISCOVER HOW TO BUILD THE RETAIL STORE
YOU'VE ALWAYS DREAMED OF
""Winners never quit and quitters never win.""
WHAT YOU'LL DISCOVER IN THIS INTERVIEW
Why should retailers use LinkedIn?
Is LinkedIn only for job seekers?
How people make mistakes using LinkedIn
How to optimize your LinkedIn account?
Learn how to connect with the right audience
How to find great LinkedIn groups
Learn the strategy behind starting a conversation with your (new) LinkedIn friend.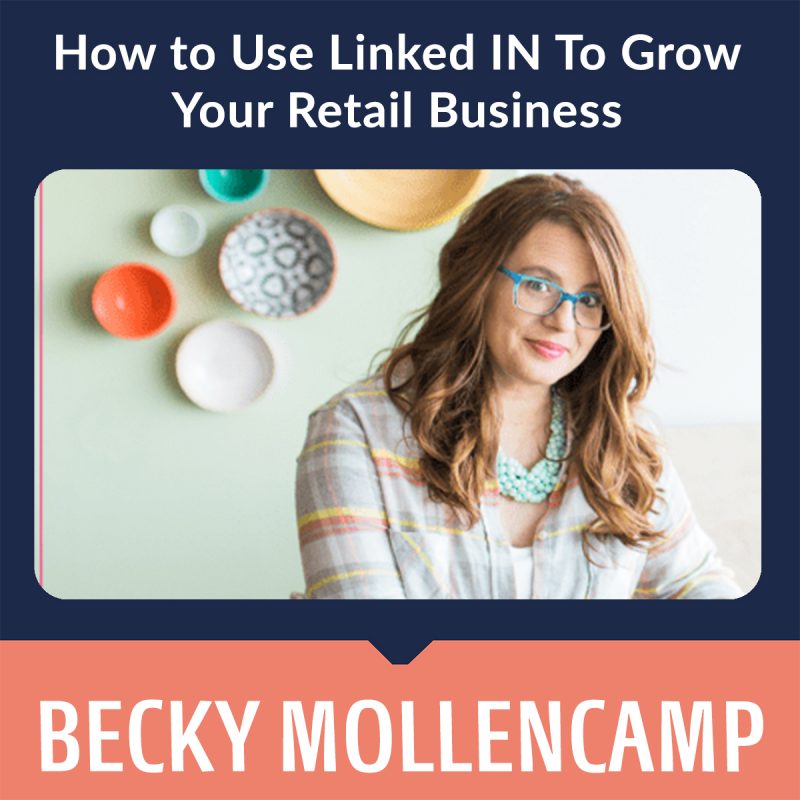 Bio
For the longest time, I was "just a writer" or "just a freelancer." I did work for hire, chasing one writing gig after another with no big-picture plans or reliable strategy. I was working on my business, but failing to own my business. It took me far too long to develop a CEO mindset, but now I am a boss (and just has left my vocabulary).
Now, I'm helping other creative solopreneurs make that same mindset shift. My 10-week one-on-one Own It, Crush It mentoring program helps freelancers, side hustlers, and struggling business owners learn to act and feel like CEOs so they can grow their businesses beyond their wildest dreams.
I've been self-employed for 12 years. I started as a freelance writer for consumer and trade magazines and then pivoted to providing content marketing for large B2Bs in niche industries (I still do that work for a small roster of select clients). Prior to starting my own business, I worked as an editor for Better Homes & Gardens (the largest-circulation magazine in the country at the time) and several of its special interest publications. I also worked in marketing for a nonprofit and was a cops and courts reporter for a small daily newspaper in California. [Want the whole scoop on my professional background? Check out my LinkedIn page.]
When I'm not working, I'm probably with my husband and our kiddo, Gus. I'm a Green Bay Packers owner, a lifelong St. Louis Cardinals fan, an occasional runner and frequent beer drinker, and a Golden Girls enthusiast. When I have time and energy, I also blog at Cooking With Vinyl, which pairs my passions for cooking and listening to LPs. I have five tattoos, hate cantaloupe, love donuts, and will probably never understand people who choose the Rolling Stones over the Beatles.