DISCOVER HOW TO BUILD THE RETAIL STORE
YOU'VE ALWAYS DREAMED OF
"Make sure your fit is to your market"
WHAT YOU'LL DISCOVER IN THIS INTERVIEW
How she started her unique fashion business
What is the difference between a label and just making something?
What is the biggest mistake people make when starting their own fashion label (from Julia's experience)
How important is photography in the fashion business?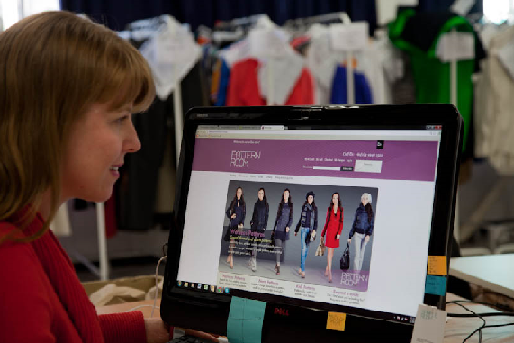 Bio
At Sample Room we work with 100's of designers to help them develop their fashion range. I always get particularly excited when I meet a retailer as they have the secret power of insider knowledge to design a range that sells.
Over the 8 years in business we developed a side of our business to assist a long forgotten and unwanted group of clients.
The start up designer.
This is a client who has no prior knowledge or experience but loads of enthusiasm. We love these clients and have developed an amazing range of resources to assist then in the product development and manufacturing side of the industry.
From our online webinar through to our 6 months full support program, The Fashion Label Launchpad. We are the secret (and often unsexy) side of being a designer.
We also offer pattern making and sample making to these clients and now small run production to assist with trying their product out without having to commit to 100's of each style.