DISCOVER HOW TO BUILD THE RETAIL STORE
YOU'VE ALWAYS DREAMED OF
"Remember: all you need is an idea and serious drive"
WHAT YOU'LL DISCOVER IN THIS INTERVIEW
What is Sarah business
How to be consistent in your business and be passionate all that time
How to get corporate clients
What do to when cash is not coming
How to keep quality of your product
How to create beautiful and perfect package box
How do you ensure the customer experience translates when the buyer isn't the receiver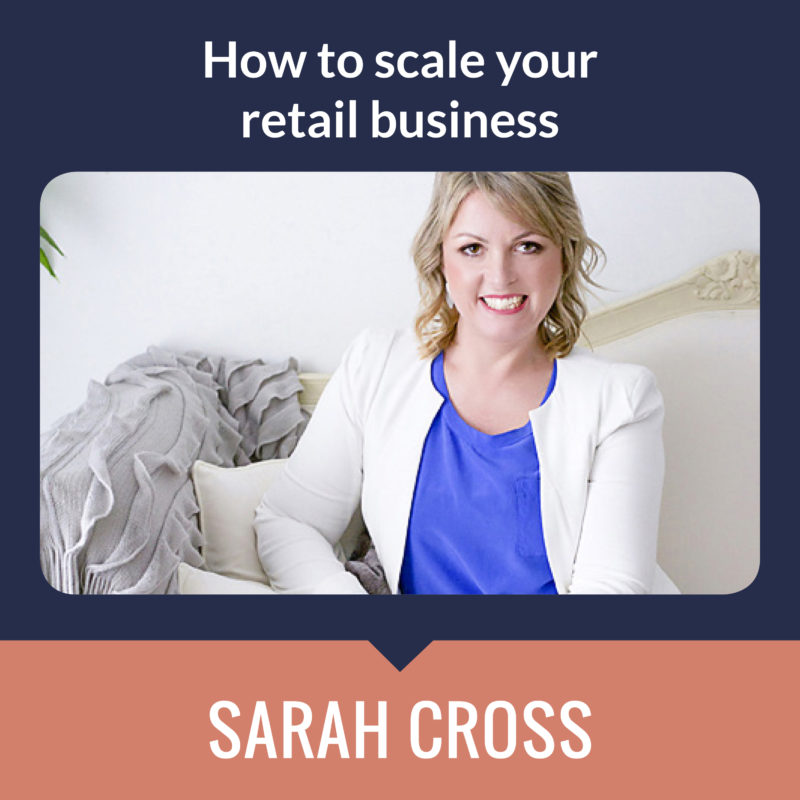 Bio
"I'm a successful small business woman you see.
Back when I was a naive and passionate 24 year old I built from scratch from my two bedroom apartment a very successful National Multi Award winning corporate gift service that I went on to sell for $500k+ to focus on being a Mum to my two gorgeous boys.
In the beginning it wasn't all very glamorous, I worked really long hours and felt very stressed out plus living with my auto-immune disease impacted on my health and mental state.
I felt exhausted and emotional and questioned why I had not chosen a nice 9to5 desk job.
The nature of the 'beast' was that my gift service business was highly-seasonal and I affectionately became known as the 'GRINCH' of Christmas as I would reach burnt out by the end of every Festive season.
Things changed for me when I decided to take on a business coach in my business.
My goal was that I wanted to work a maximum 3 days per week, take a European holiday for a month and employ more staff to continue scaling and growing my profits.
We implemented systems, procedures, manuals and I was able to employ and train more staff, I began to delegate and actually work on my business rather than just in it.
I outsourced effectively so that we could leverage and take on larger client orders, was confidently able to fulfill our delivery deadlines and I realized then that armed with all these tools – my small business was now a financially thriving rewarding enterprise.
My coaching programs and workshops are designed for early stage entrepreneurs and small business owners who want to launch or take their business to the next level.
I'll show you the EXACT steps you need to propel your business forward into true financial and lifestyle freedom.It's time to set up the foundations and systems that do all the hard work for you. It's time to create the booming, lucrative business you deserve."