DISCOVER HOW TO BUILD THE RETAIL STORE
YOU'VE ALWAYS DREAMED OF
"This year it's time to STOP being a SHOPKEEPER and START being a BUSINESS OWNER!"
WHAT YOU'LL DISCOVER IN THIS INTERVIEW
Today is day 2 of my 3 days to your most profitable year and we are looking at how you can construct a plan for profit. But before we get started if you haven't yet head on over and check out day 1 here. There you can get jump started on reviewing your cash flow and brainstorming your 2018 "business word of the year."
So think for a minute about your favorite store. Why is that store your favorite? What does it have that makes you just "have" to go there?
Now think about your shop? What's missing? What little "thing" do you need in your store so people will feel the same way when they visit?
More often than not retail owners have a shop but not a brand. So, what really makes a brand? And why do you need something that will be "yours"?
Today's podcast will help you with just that! I want to help you gain clarity for your store and allow you to take steps to not only define your brand but to also figure out where money is and how you can get there! So get your notepad ready and listen up day 2 is awesome. Plus don't forget to download your full 3 days to your most profitable year now.
This year it's time to STOP being a SHOPKEEPER and START being a BUSINESS OWNER! If you are serious about taking your retail business to the next level discover how others just like you transformed their ecommerce and brick and mortar stores here.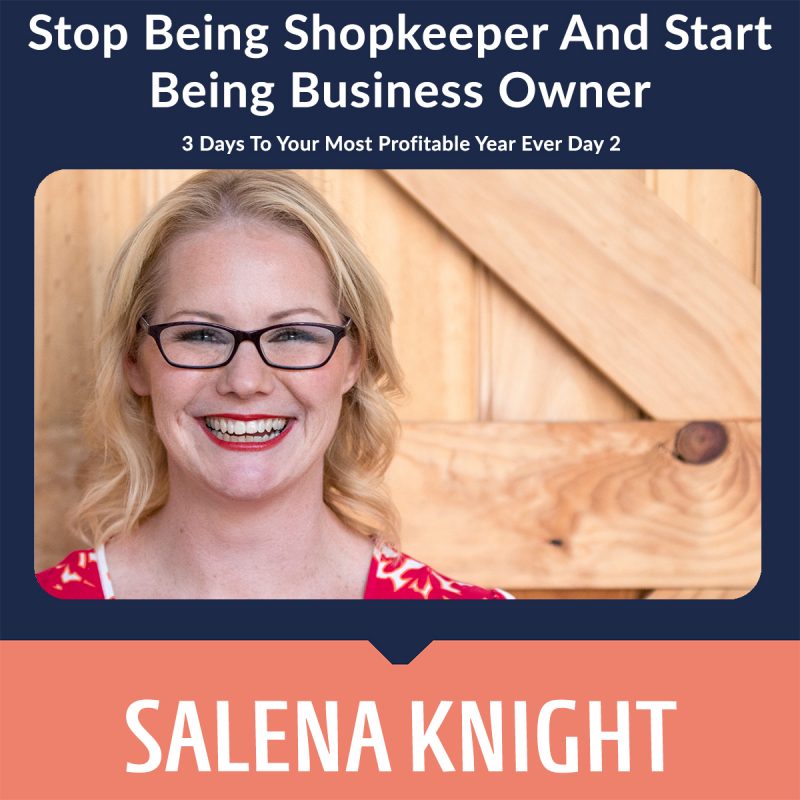 Bio
Hey there! I'm Salena Knight….
I serve people who struggle with overwhelm in their retail
business. I help them to:
• have more confidence, whilst sprinkling in a little fun.
• get more done whilst making it feel like they've actually
achieved something.
• resolve the chaos while making it feel like they're having
tea and biscuits with a friend.
My passion is to help YOU have a profitable retail business –
effortlessly.
Business isn't all about stress and hard work – you can achieve
success AND enjoy the journey.
The secret is to create the foundation of your retail business.