DISCOVER HOW TO BUILD THE RETAIL STORE
YOU'VE ALWAYS DREAMED OF
"Great vision without great people is irrelevant."
WHAT IS THE EPISODE ABOUT
Today's episode is a little bit different, and I hope you will enjoy this new format of the podcast episode.  The holiday season officially starts in next couple of days with Black Friday.
Now it's time to use all your resources and get the best results in your retail store. Probably you will need some additional help and hire people during the season, so I am here to help you how to chose the right person and the best one.
My guest Dawn will try to help you as well. She runs the retail business but she noticed that she is really busy all the time, and she asks me to help her how to choose someone who will be the great fit and help with her business so she can have more time for things she likes to do and work to improve her business.
I hope you will learn new things today and rock this holiday season.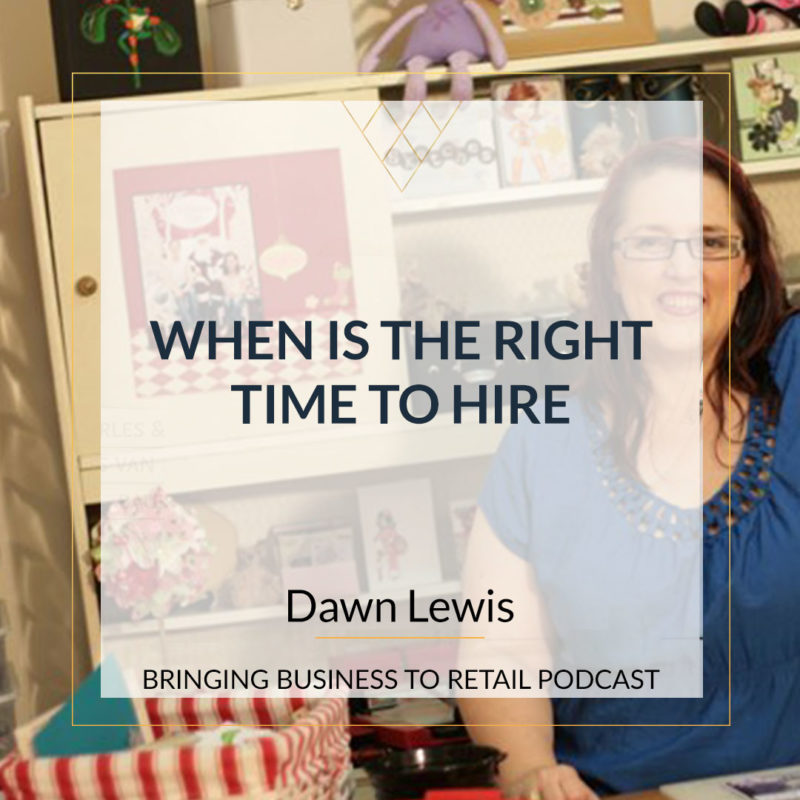 Bio
Dawn is the solo face behind all that happens here at dawnlewis.com.au … yup, that's me!  I am a professional crafter, which is exactly as cool as it sounds.  I have an incredibly supportive (and tolerant-of-craft-mess) husband and 2 lovely teenage daughters, and we live on the beautiful Australian NSW Central Coast.  Welcome to my little patch of the interwebs!
I do my best to keep prices low everyday because I am a true believer in crafting within your own personal budget, and getting maximum bang for your buck.  This little business of mine is forever evolving, so check back in to see what's new now & then.  If you want to know more about what it means to be a professional crafter, please feel free to keep on reading some of the incredible adventures I've had with craft.
I work out of my home studio, accompanied by Quality Control Kitty.  She tests all quilts, table runners and crochet throws for comfort, and so far they have all passed QCK's test.  Sometimes she models for me.
My job has taken me to some incredible places including hosting Scrap It TV and being involved with the show from series 3 through to series 7, as well as managing the Scrap It TV Facebook page.  Through the show I have met some amazingly talented crafters, and connected with viewers from all over Australia.  It is seriously the coolest job I have ever had!
"Each week I interview industry and thought leaders for their take on business and life. Subscribe and leave as a review"