DISCOVER HOW TO BUILD THE RETAIL STORE
YOU'VE ALWAYS DREAMED OF
"Today, you're in luck because you don't have to wonder anymore!"
WHAT YOU'LL DISCOVER IN THIS INTERVIEW
How to connect your product photo with customers [16:42]
why is important your site is connected to your store [19:38]
Why packaging is important [24:45]
Tips on how to create awesome images for your brand or product [35:34]
How to use your phone to take some great pictures in case you don't have DSLR Camera [39:47]
How to create Facebook and Instagram photo stories to sell more [45:28]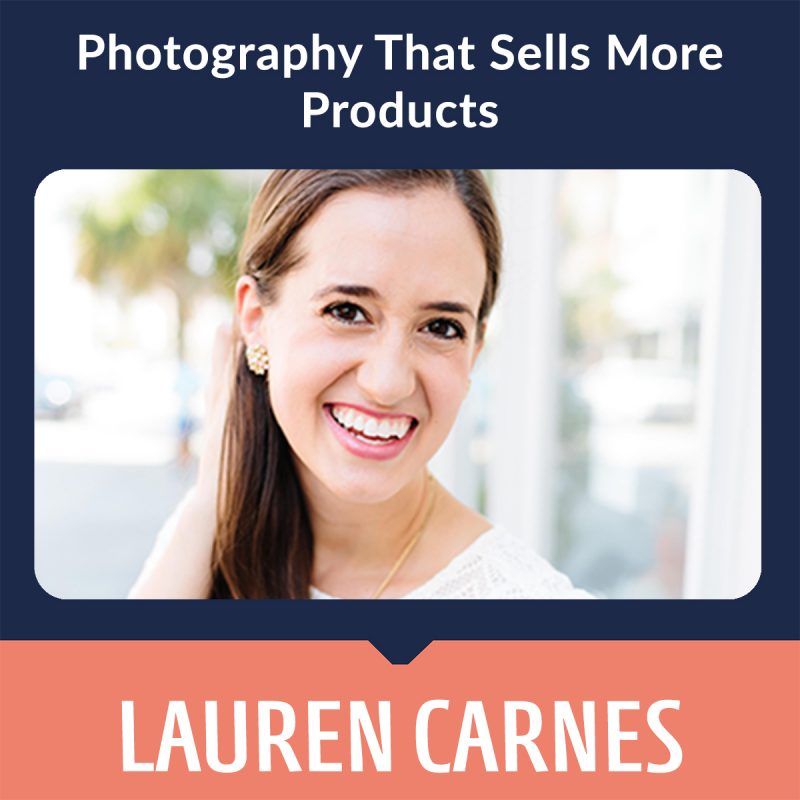 Bio
With a background in public relations and social media marketing, Lauren has always been a lover of telling great stories. For 6 years she worked alongside international brands including Nike, Airstream, the John Maxwell Company and Chick-fil-A in defining unique elements of their stories and serving as their brand voice through digital, print, and in-person engagements.
After launching a photography business in May 2014, Lauren began focusing on merging photography with copywriting by coaching creative and food-based businesses on aligning imagery and communications strategy. She's worked alongside brands like the Rising Tide Society, Natalie Franke, Megan Martin Creative, and more, infusing brand strategy and consistency into a variety of communications elements. When she's not in the office, she can be found cooking, hosting friends or exploring new cities with her husband, Chip, and their fur-baby, Sophie.