DISCOVER HOW TO BUILD THE RETAIL STORE
YOU'VE ALWAYS DREAMED OF
"Don't try to change your thinking"
WHAT YOU'LL DISCOVER IN THIS INTERVIEW
How is passion important for your business?
We all make big decisions, maybe the biggest one is to switch from one business to another, especially when you have a super profitable business, now you can learn few tips on how to do painlessly do just that.
How to fight with stress and fears in the retail business?
What is the difference between coaching and advising?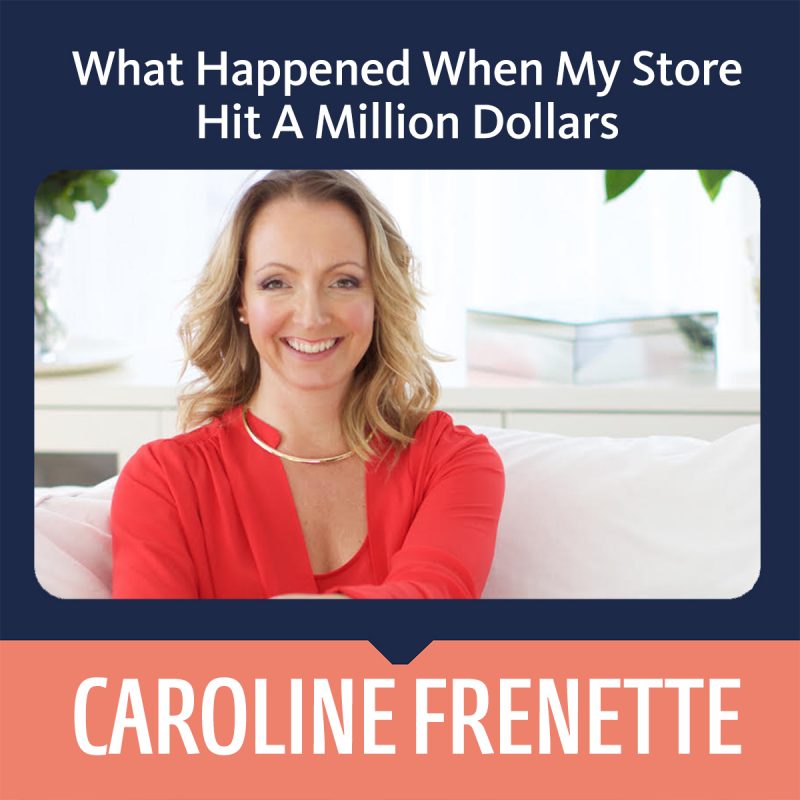 Bio
Caroline Frenette is a Certified Advanced Transformative Coach® (A.K.A. Supercoach), the founder of The Insight Mastermind, creator of the 12 week online program From Broke To Blissfully Booked and Launch & Prosper, a 6-month coaching experience that takes coaches, consultants, creatives and entrepreneurs through a simple & elegant launching process that yields profits & stimulates business growth.
She's been an entrepreneur for 15+ years with retail stores and a yoga studio, designing and manufacturing her own ready-to-wear collections (her clothes made it on the cover of Elle and Fashion magazine) and for the last 4 years, building a thriving online business as a coach & consultant.
She's spent the past 10+ years researching the human intuitive process as it applies specifically to business building & entrepreneurship, immersing herself as a research participant in over 40+ well-known business courses and trainings in her quest to help business owners develop a deep sense of inner security, confidence, and strength that will transform the way they do business forever.
Caroline's research and professional interests have led her to explore various opportunities around the world, her next venture and dream being to develop a non-profit to teach women in developing countries how to WAKE UP their Inner CEO™ and create a THRIVING business that supports their ideal lifestyle.
Caroline works with entrepreneurs, leaders and visionaries who want to unleash their full creative potential and create better results in their lives and business.