DISCOVER HOW TO BUILD THE RETAIL STORE
YOU'VE ALWAYS DREAMED OF
"A superstar doesn't use just use the spotlight for themselves"
WHAT IS THE EPISODE ABOUT
Are you ready to take your business from Super to Superstar but just can't figure out how to do it? Do you lack the money, energy or time to focus on all the things you think you need to change in your business? Perhaps you're stuck in a rut, sitting on a plateaux or your business never really got off the ground in the first place..?
In this episode I share the 5 fundamental pillars of a successful business and help you understand how a weakness in one of those areas will hold your business back from growth and success. Then we work through how you can focus on the one area of your business that will move you towards growth and superstardom.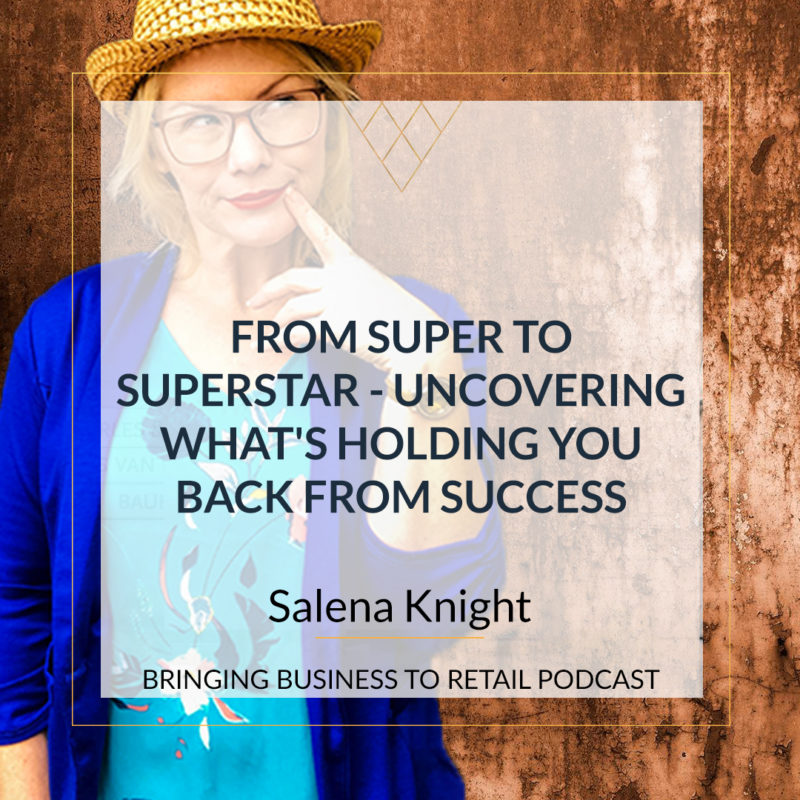 Bio
My passion is to help independent retailers like YOU to have a profitable retail business – without burning out.
Business doesn't have to be all about stress and hard work – you can achieve success and enjoy the journey.
Unfortunately, it took me too many years of working more hours than I should and getting to the point of burn out, before I figured this out.
Even though I had a business degree, there was nowhere I could go to find out how to open or run a retail business.
There was no community of retailers who would openly share their knowledge or experience.
"Each week I interview industry and thought leaders for their take on business and life. Subscribe and leave as a review"