DISCOVER HOW TO BUILD THE RETAIL STORE
YOU'VE ALWAYS DREAMED OF
"Don't ever say I can't do that"
WHAT YOU'LL DISCOVER IN THIS INTERVIEW
Today on the show we have Jillian Rosich Kendrick, and we are talking about automation system for your retail business.
How she started to work with marketing automation campaigns?
What is CRM?
Is there difference between CRM and email message systems?
What is infusionsoft?
What is the difference between MailChimp and other email software?
Why you need to give attention to email marketing in your business?
What is the biggest mistakes people making in email automation process?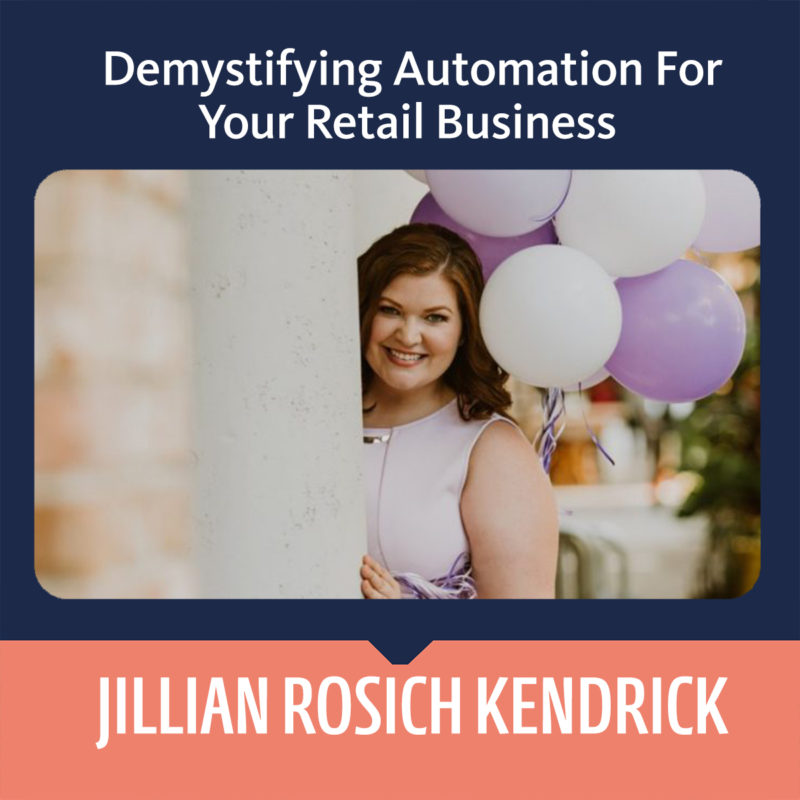 Bio
I'm an entrepreneur and Infusionsoft Certified Partner. I've worked in the online marketing place for 8 years. In a past life I was an opera singer and Disney World cast member. As an opera singer I learned the value of living your dreams and going after what you want in life. As a Disney cast member, I learned operations, procedures, and customer service.
Now as the owner of two businesses, I bring all of that experience to each client I work with.