DISCOVER HOW TO BUILD THE RETAIL STORE
YOU'VE ALWAYS DREAMED OF
"There is only one boss. The customer―and he can fire everybody in the company from the chairman on down, simply by spending his money somewhere else."
WHAT IS THE EPISODE ABOUT
Understanding your customers; when they shop, how they shop and of course what they want to buy, is a vital component of running a successful retail or ecommerce business.
In this episode I'm sharing four COST FREE ways you can discover more about your customers. And the ways you can use that information to drive more traffic to your store, increase your social media presence, create effective SEO and deliver the goods and services your tribe are looking for.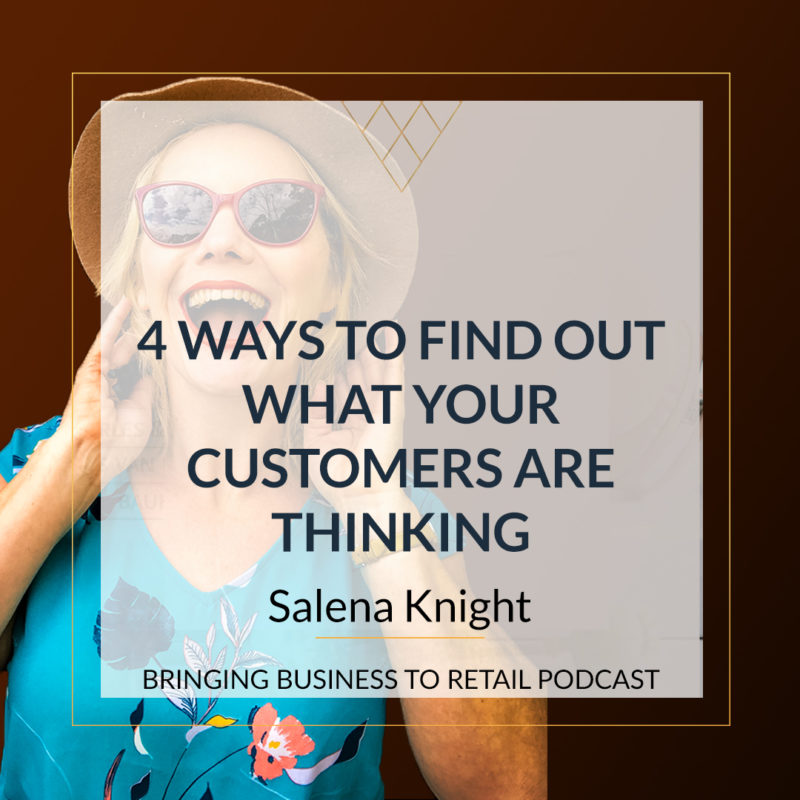 Bio
My passion is to help independent retailers like YOU to have a profitable retail business – without burning out.
Business doesn't have to be all about stress and hard work – you can achieve success and enjoy the journey.
Unfortunately, it took me too many years of working more hours than I should and getting to the point of burn out, before I figured this out.
Even though I had a business degree, there was nowhere I could go to find out how to open or run a retail business.
There was no community of retailers who would openly share their knowledge or experience.
"Each week I interview industry and thought leaders for their take on business and life. Subscribe and leave a review"