DISCOVER HOW TO BUILD THE RETAIL STORE
YOU'VE ALWAYS DREAMED OF
"Customer service shouldn't just be a department, it should be the entire company"
TIME STAMPS
Chris Daly has over a decade of experience working as a Digital Marketer.  During his career he has worked with some of the biggest names in e-commerce, helping drive traffic to their websites creating content that generates exceptional conversion rates.
After increasing the organic traffic to one of his clients website by triple but failing to increase sales, he hit on the importance of Conversion Rate Optimisation.  Chris now works exclusively creating and testing e-commerce content that converts into sales for his clients.
In this episode Chris shares with me the importance of your home page and what you should include on it to ensure you customers buy.  We check off the six ares of a website that should be converting for you and three tools you can use to test your conversion rates without breaking the bank.  We also talk about my favourite topic; knowing your customer, and why split testing several versions of your key pages is integral to finding out exactly how your customer will interact with your website.
If you have an e-commerce store (even if you don't) you won't want to miss the episode.
Chris shares tips on what should be on the home page of your e-commerce website [9:32]
Find out what's distracting people on your site and putting them off buying. [15:10]
What information do you need to show on your website and where do you need to show it. [21:45]
Is your website causing people to become anxious? [29:46]
What is the home page existence test? [45:07]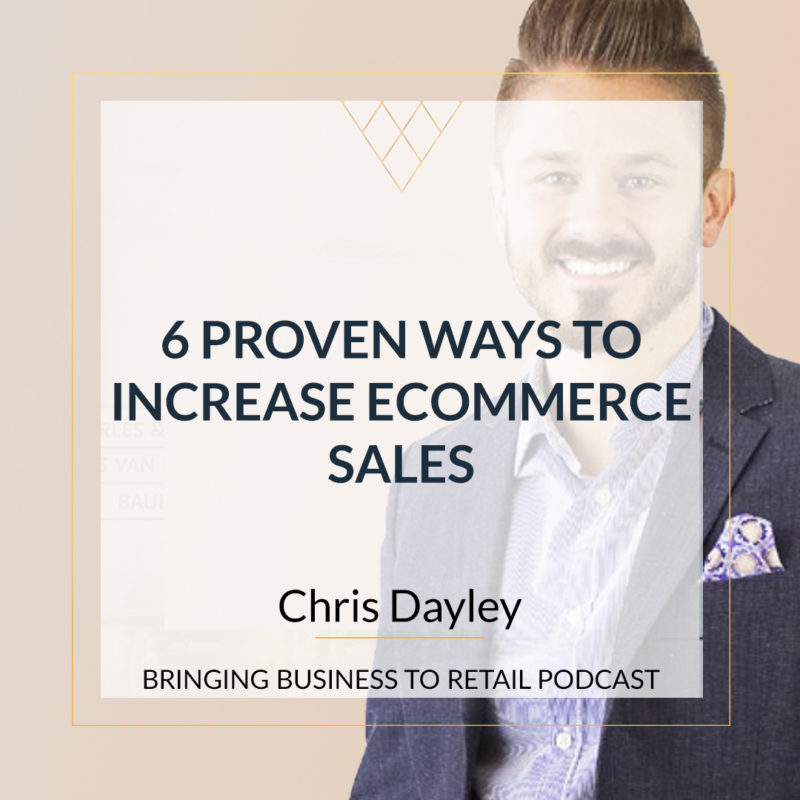 Bio
Chris is a digital marketing entrepreneur with a passion for helping businesses succeed online. After spending years driving traffic through SEO and digital marketing efforts, Chris turned his attention to the user experience of websites to see if he could influence traffic to convert better.
After running his first successful test, he fell in love and began focusing on helping businesses test their website experience.
In 2014, he started his Conversion Optimization agency Dayley Conversion, which was a full service agency helping businesses discover what converts best on their sites through testing. In 2016 he merged his company with Disruptive Advertising, where he currently works as VP of site testing and optimization.
They offer full-service A/B testing solutions to clients including strategy, design, development and analytics.
"Each week I interview industry and thought leaders for their take on business and life. Subscribe and leave a review"