DISCOVER HOW TO BUILD THE RETAIL STORE
YOU'VE ALWAYS DREAMED OF
"You were born to be amazing"
TIME STAMPS
Alissa Daire Nelson wants you to do what you do best, every single day!
As a certified Strengths Coach, Alissa knows from experience how our past career choices and education play such an important role in what we do now.  Alissa herself has reinvented her career several times; from dietician, to nurse, to direct sales consultant, to business owner and now a professional coach all of them adding a different dimension to what she can now offer her clients.
In this episode of the Bringing Business to retail podcast Alissa and I chat about how you can harness your efficiency and productivity by finding exactly what makes you tick.  Using a tool called the Strength Finder Alissa works to find five core strengths that highlight your uniqueness and how you best operate.
We discuss in detail how this psychometric tool is used to identify and celebrate your positive strengths and helps stop Limiting Beliefs.  At the same time knowing what makes you tick can help you identify gaps in your knowledge, which enables you to surround yourself with the employees and consultants you need, in order to grow personally and professionally
If you have an e-commerce store (even if you don't) you won't want to miss the episode.
The power of discovering and celebrating your strengths, using the Strength Finder [9:29]
Identify your top 5 strengths from a potential 34 settings using the Gallup website [16:14]
How your unique strengths profile will help bring on the best employees and consultants [18:22]
How you can harness what you already know are your strengths to build better customer connections [24:42]
4 steps to "Break in Awesomeness" [27:06]
Breaking the habit loop - how you can do it right now! [29:54]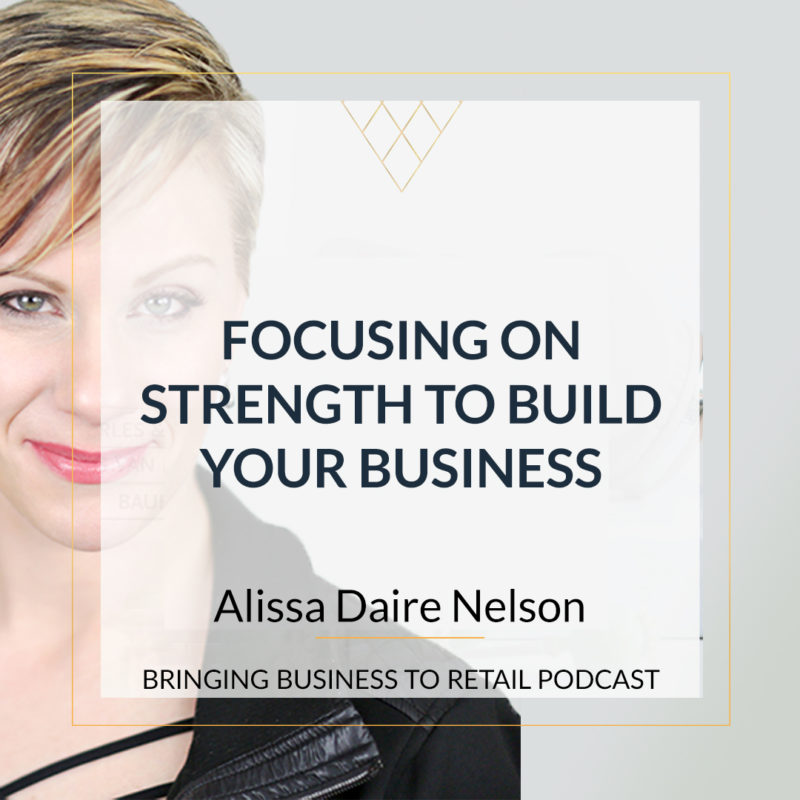 Bio
Alissa Daire Nelson is regularly featured on television news segments, inside major blogs and publications, and on podcasts from all over the globe.
She's an accomplished Success Coach, Speaker, host of the Frickin' Awesome Entrepreneur podcast, as well as published Author of the book; From Frustrated to Frickin' Awesome: 4 Steps to Achieve the Success You're Wired For.
But more than anything else she's an exceedingly proud wife and mother of two, who loves helping others discover how to own their perfect lopsidedness find their perfect success.
"Each week I interview industry and thought leaders for their take on business and life. Subscribe and leave as a review"