DISCOVER HOW TO BUILD THE RETAIL STORE
YOU'VE ALWAYS DREAMED OF
"Send someone flowers who would never expect it"
WHAT IS THE EPISODE ABOUT
Vanessa Van Edwards is a Behavioural Investigator who specialises in the psychology behind what makes people behave in the ways they do. A few years back Vanessa joined me on the podcast to discuss how retailers can use charisma and body language to sell just about anything to anyone and why it's important to be the perfect blend of approachable and knowledgable when it comes to sales.
This has become one of my most listened to episodes, with dozens of retailers writing in to tell me how much value they gained from Vanessas insights. Especially when we start stepping through how to spot a shoplifter simply by watching their body language!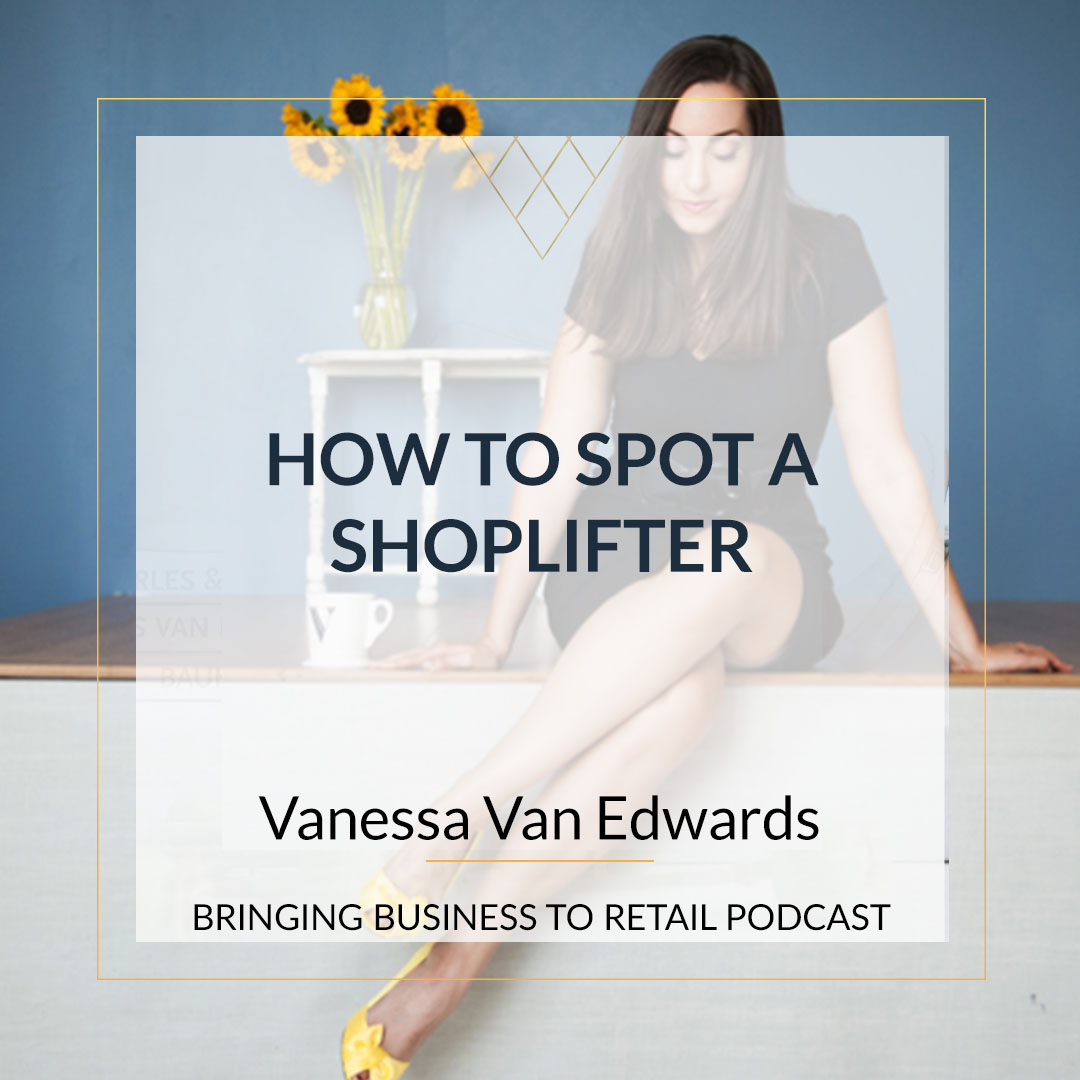 Bio
Vanessa Van Edwards is a national best selling author and behavioral investigator with Science of People.
Vanessa is Lead Investigator at Science of People. She is the bestselling author of Captivate: The Science of Succeeding with People. Her book has been translated into 15 different languages and more than 20 million people watch her on YouTube.
Vanessa shares tangible skills to improve interpersonal communication and leadership, including her insights on how people work. She's developed a science-based framework for understanding different personalities to improve our EQ and help us communicate with colleagues, clients and customers.
She works with entrepreneurs, growing businesses, and trillion dollar companies; and has been featured on CNN, BBC, CBS, Fast Company, Inc., Entrepreneur Magazine, USA Today, the Today Show and many more.
Millions visit her website, scienceofpeople.com, every month for her methods turning "soft skills" into actionable, masterable frameworks that can be applied in daily life. Hundreds of thousands of students have taken her communication courses on Udemy, CreativeLive, LinkedIn and her flagship course People School.
Vanessa is renowned for teaching science-backed people skills to audiences around the world including SxSW, MIT, and CES to name a few. Her groundbreaking and engaging workshops and courses teach individuals how to succeed in business and life by understanding the hidden dynamics of people.
She regularly speaks to innovative companies including Google, Facebook, Comcast, Miller-Coors, Microsoft, and Penguin Random-House. She has been a spokesperson for Dove, American Express, Clean and Clear and Symantec.
"Each week I interview industry and thought leaders for their take on business and life. Subscribe and leave as a review"